MUTUAL DANCE THEATRE: MODERN MIX
---
Purchase Tickets
7:30pm + free post-show Q&A
7:30pm + free 7:00pm pre-show interview
---
Aronoff Center for the Arts
Jarson-Kaplan Theater
650 Walnut Street
Cincinnati, OH 45202
---
Purchase Tickets
---
Tickets: 513.621.ARTS (2787)
Content: 513.494.6526 or hello@mutualarts.org
Mutual Dance Theatre continues its second year of MODERN MIX, a new annual tradition of showcasing daring collections of work by a mix of choreographers.
In line with MDT's commitment to representation, this MODERN MIX, along with the rest of the 22-23 season, is dedicated to Latine voices, stories, and cultures. This performance will feature restagings of Climb by Elena Rodriguez Moore and "Petrichor" by Steven P. Evans.
PETRICHOR BY STEVEN P. EVANS
Inspired by border conflicts and the meaning of the term, "Petrichor" refers to the phenomenon of earthy, pleasant smells after rainfall, particularly following a dry, arid period. Through mesmerizing movement, "Petrichor" pays homage to Ocatvio Paz's poetic masterpieces which delve into intricate webs of interconnectedness and the struggle between tradition and modernity.
CLIMB BY ELENA RODRIGUEZ MOORE
Climb is based on the choreographer's experiences growing up as the bi-racial daughter of a Colombian immigrant. This captivating work features dare devil work with ladders, symbolizing the arduous work to rebuild oneself in a new culture. The creation of Climb was one of the only Modern Dance originals to be funded in Cincinnati by the National Endowment for the Arts in 2018.
This project was supported in part by an award from the National Endowment for the Arts. 
Learn Modern Dance with Mutual Dance Theatre
Saturday, June 3, 2023 at 12pm
Never danced before? Not a problem. Danced a ton? Also not a problem. Join MDT's Jasmine Snellen for a Modern Dance For All class. Pre-registration requested.
More information on Artist Workshops
Elena Rodriguez Moore was born in Queens, New York and received her Bachelor of Arts in Dance Cum Laude with a concentration in choreography from Goucher College in Towson, Maryland. While at Goucher, Elena performed and studied under such artists as Gabriel Masson, Alan Hineline, Roger Jeffrey, Heather McArdle, Anne Hutchinson Guest, Mino Nicholas, and Janice Garret. After graduating, she moved to Dayton, Ohio and danced for SMAG Dance Collective under the direction of Michael Groomes and Dayton Contemporary Dance Company 2 under the direction of Shonna Hickman-Matlock. Moore worked with MamLuft&Co. Dance/Mutual Dance Theatre for 8 seasons as Company Member, Choreographer, and Rehearsal Director. Moore has also received a Physical Therapist Assistant degree and is certified in Myofascial Taping.
Steven P. Evans
Choreographer, "Petrichor"
Steven P. Evans apprenticed with the Sean Curran Company in New York City in 2012. Evans joined Mutual Dance Theatre when it was MamLuft&Co. Dance in 2014. He has performed lead roles since his very first season in the original productions and canon of works, /SHIFT/, The Tragedy of Time, Maps, and Memoriam. He starred in The Double, an evening-length work based on the eponymous Dostoevsky novella. Evans returned to the company in 2020 as Company Co-Director and has continued to lead and create work in the Company. Evans is also a Certified Professional with the Society for Human Resources Management. The 22-23 season is Steven's 6th with the Company. He received his Bachelor of Fine Arts in Performance and Choreography at Ohio University, as well as a Master of Business Administration from Indiana Wesleyan University.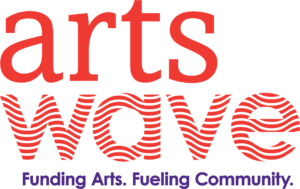 Our work is supported in part by: individual donors, big and small; the National Endowment for the Arts; The Louise Dieterle Nippert Musical Arts Fund of the Greenacres Foundation; the generosity of more than 40,000 contributors to the ArtsWave Community Campaign; the Louise Taft Semple Foundation; state tax dollars allocated by the Ohio Legislature to the Ohio Arts Council; and a donation from Karen Zaugg. To support Mutual Dance Theatre's important work that keeps the genre of Modern Dance in Cincinnati, please visit mutualdance.org/support.