Contemporary Dance Theater and MamLuft&Co. Dance to merge; ML&Co. takes new name Mutual Dance Theatre first and announces new arts center, Modern Dance academy, and lead artists.
June 20, 2020
CINCINNATI, OHIO — Contemporary Dance Theater ("CDT," est. 1972) and MamLuft&Co. Dance ("ML&Co.," est. 2007) will be merging by Fall 2021. MamLuft&Co. Dance will take the new name Mutual Dance Theatre first, effective immediately. The merged organization will be led by MamLuft&Co. Dance's Artistic and Executive Director, Jeanne Mam-Luft. Contemporary Dance Theater's founder Jefferson James will retire as Artistic Director Emeritus and continue to lend consultation. ArtsWave has made the merger possible through a $30,000 grant, supporting the idea that a merger between the organizations will lead to more sustainable advancement of Modern Dance.
Jefferson James says about the decision to step down and to pursue the merger:
"This was not an easy decision to make, but I thought the time was right. There is so much change happening in the field of live performance now that one more change seemed appropriate. I will miss the joys of directing my dance organization, but I'm confident I'm leaving the mission of CDT in the hands and heart of an equally dedicated and supremely talented leader. Her job will be to combine the organizations and make an even stronger dance presence in our community than we've had."
Histories
Jefferson James founded Contemporary Dance Theater in 1972 in Cincinnati after leaving Juilliard and New York City, where she trained with the Modern Dance founders and legends José Limón, Martha Graham Dance Company, and Merce Cunningham. While CDT began as a performing repertory company, it eventually became the major presenter of Modern Dance in Cincinnati, as well as an arts service organization which has provided resources to many individual artists and fledgling companies, like MamLuft&Co. Dance, for 47 years. Contemporary Dance Theater was also a founding member of the now-extensive National Performance Network, which supports the presentation, creation, and touring of contemporary arts around the country while advocating for social justice and social equity. (Archival photography and more about CDT's history can be found at vdc.ohiodance.org/exhibits/cdt.htm.)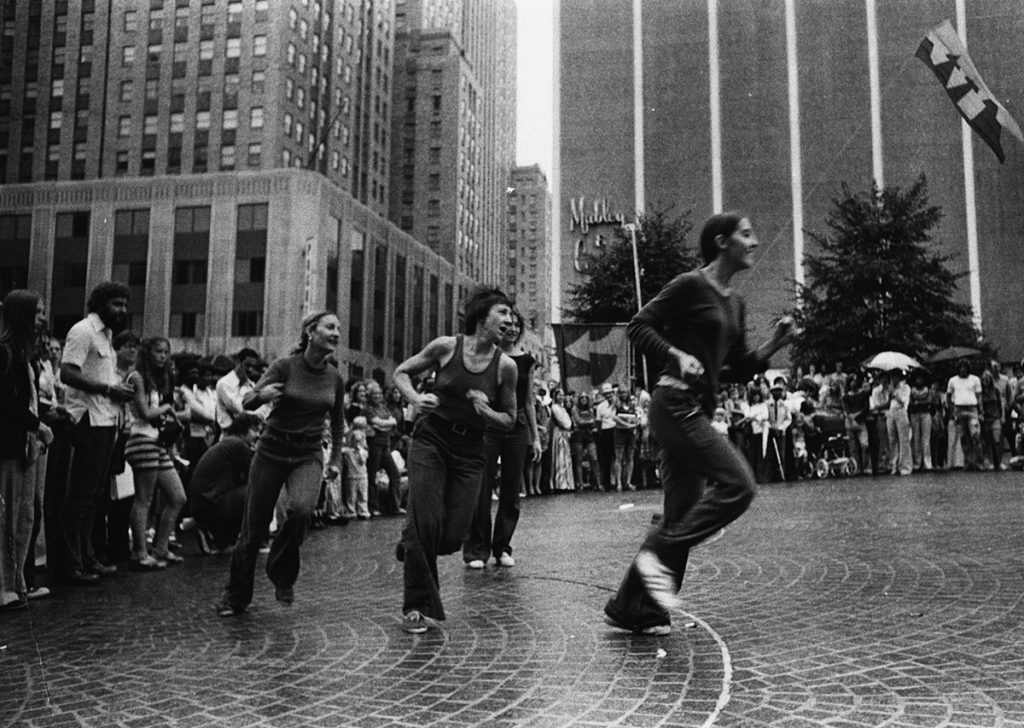 Contemporary Dance Theater in Park Dance at Fountain Square, 1980. Photo by Jan Van Dyke. (Download high resolution image here.)
Contemporary Dance Theater and MamLuft&Co. Dance have a long history with each other, starting with ML&Co.'s very first company auditions held at CDT's studio in 2007. Since then, James has been a mentor to ML&Co. founder Jeanne Mam-Luft, who also later served as James' assistant director from 2010-2014. As the only self-described Modern Dance company in Cincinnati since 2007, MamLuft&Co. Dance has worked to encourage the presence and consistent work of professionals in Modern Dance.
Jeanne Mam-Luft says about CDT and leader Jefferson James:
"Contemporary Dance Theater — and, really, that means Jefferson — has been absolutely integral to MamLuft&Co. Dance. I've never met another person who has single-handedly held up a genre of art for an entire city for as long as Jefferson has. When people call her the 'mother of Modern Dance in Cincinnati' (and I know she hates the term), they do it with good reason. My organization — actually, the city — owes so much to her, and it's an immense honor to be trusted with continuing her work. We both have a deep, deep love for Modern Dance and for Cincinnati, and I know that there is no other work that either of us want to be doing."
Mam-Luft, a refugee of the Cambodian genocide, is one of only several Asians who are leading arts organizations in Cincinnati. Her vision centers on increasing access and the representation of people of color.
More merger details
The two organizations will complete the merger over the next season, to be completed by the fall of 2021.
Contemporary Dance Theater will continue to operate separately until the merger is effectively complete. MamLuft&Co. Dance will be known as Mutual Dance Theatre immediately.
After fall of 2021, the flagship program of CDT, the presentation of touring companies will be called The Jefferson James Contemporary Dance Theater Series.
The merged organization will expand and deepen its service to local artists.
Both CDT and ML&Co./MDT invite the public's counsel. The organizations are looking for diverse community voices to help re-envision the future. The public can join the effort by visiting mutualdance.org/join.
Donations can be made at mutualdance.org/mergerdonate.
Model by Andrea Fernando and David Eppele, rendering by Jeanne Mam-Luft. (Download high resolution image and other views here.)
The Arts Centers: The Hart and The Hill
MamLuft&Co. Dance, in December of 2019 before the pandemic, purchased a 1.5 acre property in the Hartwell area. The organization, now to be known as Mutual Dance Theatre, announces the new arts center. Affectionately termed "The Hart," the center allows the organization to fulfill its vision of becoming a neighborhood-based community arts center that also creates space specifically for Modern Dance. At the new headquarters, the organization will work to bridge neighboring communities (such Wyoming, Roselawn, Bond Hill, and Carthage) through creative placemaking collaborations and initiatives.
(The rendering above depicts a vision for the center's improvements.)
Contemporary Dance Theater has been the city's steward of the College Hill Town Hall since 1999. Under Mutual Dance Theatre management, this arts center ("The Hill") will continue to serve Modern Dance as one of the very few spaces in Cincinnati appropriate for the genre.
The organization will raise $750,000, which will cover amongst other capital expenses, the creation of black box theater designed specifically for Modern Dance in the Hartwell center, as well as essential updates (including adding much-needed air conditioning) in the College Hill facility.
Tax-deductible donations can be made at mutualdance.org/mergerdonate.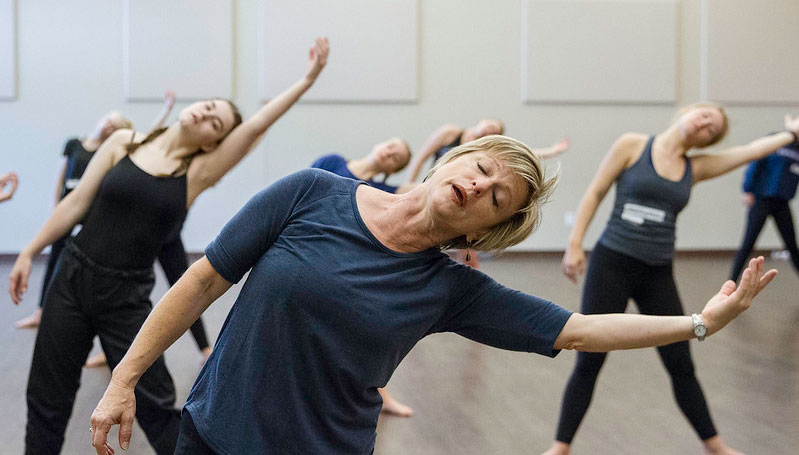 (Download high resolution image here.)
The city's first Modern Dance academy
Mutual Dance Theatre (as the former MamLuft&Co. Dance) is also proud to announce the establishment of the city's first Modern Dance academy. The Academy will provide rigorous training for Cincinnati's youth who seek college degrees in Modern Dance and eventual professional appointments. The Modern Dance academy will provide not only training, but mentorship, resources, connections, and invaluable experiences in preparation for university study. The Academy's goal is to present racially-diverse, scholarship-worthy, exceptionally-talented cohorts of young dancers to university dance departments.
Artistic changes and appointments
Mutual Dance Theatre (as the former MamLuft&Co. Dance) also announces a transition to a repertory company who will restage works by national choreographers, while continuing support and collaborative opportunities for the Company Members. New Company Members will be announced later this summer, but the organization now announces several artistic promotions.
JASMINE SNELLEN AND STEVEN EVANS, COMPANY DIRECTORS
Jasmine Snellen (Louisville, Kentucky) and Steven Evans (Dayton, Ohio) are promoted to Company Directors. The two will take Jeanne Mam-Luft's place in daily rehearsal and company leadership, providing fresh lead choreography and exciting new creative direction. The two are extraordinary movement-makers who joined ML&Co. in 2019 and 2013, respectively.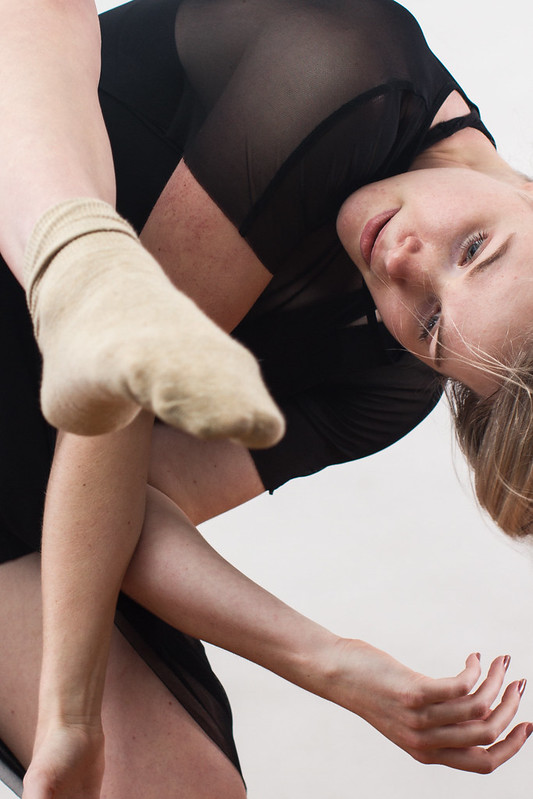 HANNAH WILLIAMSON, REHEARSAL DIRECTOR
A graduate of Wright State University, Hannah Williamson joined MamLuft&Co. Dance in 2017, but began studying in the organization's summer intensives as just a teenager. Williamson is promoted to Rehearsal Director of the professional company, as well as the Academy's senior ensemble, in recognition of her outstanding talent.
SUSAN HONER, RESIDENT CHOREOGRAPHER AND ASSOCIATE CURATOR
Raised in Virginia and graduate of the Hollins University/American Dance Festival Master of Fine Arts program, Honer first danced with MamLuft&Co. Dance in 2010. Since then, Honer has been a luminous contributor of artistic vision and choreography. Honer, who led the professional company from 2016-2019, will continue on as a Resident Choreographer and Associate Curator of presentations.
Press contacts
To contact Contemporary Dance Theater, please email dance@cdt-dance.org.
To contact Mutual Dance Theatre (MamLuft&Co. Dance), please email hello@mutualarts.org.
Social Media Handles:
Contemporary Dance Theater
Facebook @contemporarydancetheater
Instagram @cincycdt
Mutual Dance Theatre formerly known as MamLuft&Co. Dance
The Company: Facebook and Instagram @mutualdance
The Center: Facebook and Instagram @mutualartscenter