is the result of a 2021 merger between Contemporary Dance Theater (est. 1972 by Jefferson James) and MamLuft&Co. Dance (est. 2007 by Jeanne Mam-Luft). Both organizations began as performing troupes, but in the early 1990s, CDT dissolved its resident company and focused on presenting out-of-town artists while continuing to support local artists in various ways.  Today, in its 50th season (adopting numeration from the elder organization), the name Mutual Dance Theatre and Arts Centers emphasizes collaboration, connectedness, and commonalities across individuality. The organization has combined both priorities: growing a virtuosic and viable local company while also bringing nationally-significant art to Cincinnati's residents.
CDT has presented over 200 dance productions and founder Jefferson James was a recipient of the Scripps Corbett Lifetime Achievement Award. MDT has received awards and accolades from Cincinnati Magazine, CityBeat, and the League of Cincinnati Theatres. In 2015, the Enquirer's David Lyman named MDT (as MamLuft&Co. Dance) amongst only two other, behemoth organizations (Cincinnati Ballet and Alvin Ailey) as having performed the most "exceptional moments in dance" in Cincinnati. CityBeat editorial staff named the Company the "Best Company Pushing the Envelope" locally in 2012.
MDT's Company Members have come from across the country — from Utah to Massachusetts over the years. Guest choreographers have included Sarah Gamblin (Bebe Miller Dance Company), Amii Legendre (Pat Graney Company), Cody Szarko (Visceral Dance Chicago), John Litzler (River North Dance Chicago), Kristin O'Neal (Core Dance), Betsy Miller, Elisa de la Rosa, Leslie Dworkin, Jefferson James (Contemporary Dance Theater), and in 2022, Victor Lewis, Jr. (of PHILADANCO!) and Sidra Bell of Sidra Bell Dance New York.
Now booking touring
JEANNE MAM-LUFT
ARTISTIC AND EXECUTIVE DIRECTOR
Jeanne Mam-Luft is the Artistic and Executive Director of Mutual Dance Theatre and Arts Centers, which she founded as MamLuft&Co. Dance in 2007. She holds a Master of Fine Arts in Dance from Texas Woman's University and a Bachelor of Architecture from Carnegie Mellon University. Mam-Luft studied at both American Dance Festival and Bates Dance Festival on full scholarships and assisted then-ADF director Charles Reinhart. She has studied with Sarah Gamblin (Bebe Miller Dance Company), Mary Williford-Shade (Dance Alloy), James Caton (Ballet Metropolitan), Michelle Young (Dallas Black Dance Company), Ming-Lung Yang (Trisha Brown Dance Company), Tatiana Baganova (Provincial Dances Russia), and many others.  Mam-Luft was the Assistant Director of Contemporary Dance Theater for 4 years and later approached by the organization to take over leadership through a merger. She is certified in Labanotation from the Dance Notation Bureau (NY) and is a Leadership in Energy and Environmental Design Accredited Professional. As an artist-producer, Mam-Luft has produced 18 evening length and 61 shorter works (35 of which she was lead choreographer). She was the first and only dance artist to be named a Cincinnati Arts Ambassador Fellow in support of an original dance-for-camera she choreographed, filmed, and edited. She served on the board of OhioDance (the state-wide organization for dance) for 6 years and is a founding member of Greater Cincinnati Dance Alliance. She has been a grant panelist for both the Ohio Arts Council and the National Endowment for the Arts. She was raised in Texas after her family escaped the Khmer Rouge genocide.
STEVEN P. EVANS
COMPANY DIRECTOR
Steven P. Evans hails originally from Cincinnati, Ohio.  He received his Bachelor of Fine Arts in Performance and Choreography at Ohio University, as well as a Master of Business Administration from Indiana Wesleyan University. Evans apprenticed with the Sean Curran Company in New York City in 2012. Evans joined Mutual Dance Theatre when it was MamLuft&Co. Dance in 2014. He has performed lead roles since his very first season in the original productions and canon of works, /SHIFT/, The Tragedy of Time, Maps, and Memoriam. He starred in The Double, an evening-length work based on the eponymous Dostoevsky novella. Evans has premiered work at Contemporary Dance Theater's Area Choreographer's Festival in 2014 and 2015, and regularly contributed sections of choreography for Mutual's aforementioned stage works. In 2016, Steven received his first commission from Mutual when he was tapped to create an evening-length work with Elena Rodriguez Moore, titled Double|Sided, which became one of the Company's most successful productions selling at 138% capacity, standing-room only. He returned to the company in 2020 as Company Co-Director and has continued to lead and create work in the Company. While at Ohio University, he was the recipient of the Undergraduate Student Enhancement Award and the College of Fine Arts Creative Research Award for his project "Improvisational Dance: Performance Development, Exploration, and Movement Stylization." Evans is also a Certified Professional with the Society for Human Resources Management. The 22-23 season is Steven's 6th with the Company.
HANNAH WILLIAMSON
COMPANY REHEARSAL DIRECTOR
Hannah Williamson, a 6th year performing member of Mutual Dance Theatre (formerly MamLuft&Co. Dance), is choreographer, Rehearsal Director, and performing member. She is a 2017 graduate of Wright State University with a Bachelor of Fine Arts in Dance – Magna Cum Laude.  She has performed in works by Dwight Rhoden and Clifford Williams of Complexions Contemporary Ballet and the Gregory Hancock Dance Theatre in Carmel, IN.
Through her passion for choreography, she strives to communicate eternal truths where mere words come up short. Her prior works have been selected for such presentations as Columbus Modern Dance Company's January 2018 Emerging Choreographer Residency, The Area Choreographers Festival (Contemporary Dance Theater), and Yes! Virginia Dance Festival (Richmond, VA). Williamson also received a commission from MDT for the creation of "Variations in a Brainstorm" (premiere 2021), which was heralded by many audience members as their favorite MDT work.
Ms. Williamson is also a performer in the company.
CLAIRE DIERINGER
COMPANY MEMBER
Claire Dieringer is a 2016 graduate of Kent State University, from which she received a Bachelor of Fine Arts, Magna Cum Laude. Claire also studied at American Dance Festival in Durham, North Carolina with numerous teachers in multiple styles from all over the world. Claire has worked professionally as the Director of the Dance Program at Lake Bryn Mawr Camp in Pennsylvania. In 2017, Claire joined Mutual Dance Theatre (when it was MamLuft&Co. Dance) after training in New York. She was hired full-time as the organization's Education and Outreach Coordinator and now holds the role of Studio Director and Programs Manager. She recently performed in Géographie, a multi-week installation by French choreographers Annie Vigier and Franck Apertet (les gens d'Uterpan) at the Contemporary Arts Center, as well as in the Area Choreographers Festival (Contemporary Dance Theater).
KIERSTEN EDWARDS
COMPANY MEMBER
Kiersten Edwards is a Louisville, Kentucky native who began dancing at the age of 13, training at the University of Louisville Dance Academy, Louisville Ballet, and the Youth Performing Arts School. Kiersten is a graduate of Northern Kentucky University with a bachelor's degree in Chemistry and minor in Dance. While at NKU, she performed in Dance Troupe, dance concerts, and at the American College Dance Association (ACDA). Kiersten has danced professionally with De La Dance Company, Tulsa Modern Movement, and at the Big River Dance Festival. Kiersten joined MDT's Company in 2021.
ANA HART
COMPANY MEMBER
Born in Osijek, Croatia, Ana Hart graduated magna cum laude from James Madison University in Harrisonburg, Virginia. She holds a Bachelor of Arts in Dance and a Bachelor of Arts in Media Arts & Design with a concentration in Interactive Design. In the summer of 2019, Ana attended the American Dance Festival and studied with Shayla-Vie Jenkins, Ray Schwartz, Maayan Sheinfeld, Noa Zuk, and Ohad Fishof. She was also cast in work by international choreographer Chien-Kuei Chang. Ana has also performed in works by Matt Pardo, Ryan Corriston, Christian Warner, Gregory Dolbashian, Stephanie Liapis, and Darla Stanley. Ana danced with Virginia Repertory Dance Company from 2019-2021. Ana is passionate about dance in the community and has been a volunteer with JMU's Dance for Parkinson's Program, later completing Dance for Parkinson's Professional Development Training from the Mark Morris Dance Group under a grant from JMU's Gilliam Center for Entrepreneurship.
STEVIE LAMBLIN
COMPANY MEMBER
Stevie Lamblin was born and raised in Dayton, Ohio. They were a member of Dayton Contemporary Dance Company for 8 years (initially as a three-year member of the second company before being promoted to the first). They have had the immense pleasure of working professionally with Donald Byrd (Spectrum Dance Theater), Bridget L. Moore and Ray Mercer (Alvin Ailey American Dance Theater), Francesca Harper (Ailey II), Ronald K. Brown (EVIDENCE), Keisha Lalama, Crystal Michelle and Debbie Blunden-Diggs (DCDC), and Robert J. Priore, among others. They attribute much of their growth as an artist to the mentorship of Shonna Hickman-Matlock and Qarrianne Blayr (Director and Associate Artistic Director of DCDC, respectively). One of Stevie's favorite memories as a professional was performing "This I Know for Sure" by Ray Mercer at the Shanghai Dance Festival in China. Stevie retired in 2020…or so they thought! Stevie joined Mutual Dance Theatre in 2021. They are humbled to be able to continue their passion of dancing and hope to continue to grow as an artist. Stevie also holds a Master's of Science in Clinical Mental Health Counseling from Wright State University. When they are not on stage or working with clients, they can be found sculpting, painting, or playing with their pet jumping spiders.
CAROLINE NYMBERG
COMPANY MEMBER
Caroline Nymberg is a second-year member of Mutual Dance Theatre, a recent graduate of George Mason University. Originally from Cincinnati, Ohio, Nymberg studied at the Cincinnati Ballet, San Diego Ballet, and Company E. She has performed in works by Bill T. Jones, Hope Boykin (Alvin Ailey American Dance Theatre), Karen Reedy, Rob Kleinendorst, and worked as the assistant rehearsal director for Christopher D'amboise.
EMMA RANEY
COMPANY MEMBER
Emma Raney was born and raised in Louisville, Kentucky and started as a gymnast before pivoting to dance after 15 years. Emma has danced with Moving Collective, Vandivier-Ford Company, Kasari Dance, Amberly Modern, and others. Emma joined MDT first as a guest artist in 2020 and then as a full Company Member in 2021. She has also performed with Exhale Dance Tribe, where she continues as a Guest Artist. Emma's choreography has been featured in the Vandivier-Ford Company Show, Louisville Dance Series, and for the Atherton High School dance team. She danced for Ice-Cube during his Big3 League Tournament and performed as a lead in the NBA's first ever sponsored musical in Chicago, working with award winning director John L. Ruffin and Grammy winner musical director Percy Bady. In addition to dance, she has performed aerial circus with Turners Circus. She holds a Bachelors of Science in Biomedical Engineering from University of Louisville.
JASMINE SNELLEN
COMPANY MEMBER
Jasmine Snellen began her dance training at Louisville Youth Performing Arts School where she studied Martha Graham's technique and classical ballet. She is a graduate of the selective and esteemed Kentucky Governor's School For the Arts. Snellen earned a Bachelor of Fine Arts in Dance from Shenandoah Conservatory and University where she trained with equal emphasis in Ballet, Jazz (classical, contemporary, and commercial), Modern (Graham, Limón, Horton), composition, and pedagogy. Snellen has had the honor of training with Alan Arnett, Tiffanie Carson, Ting-Yu Chen, Maurice Fraga, Elijah Alhadji Gibson, Erica Helm, Linda Miller, and Lisa Startsman among others, including mainstage features by Mike Esperanza of Bare Dance Company NYC, Company | E of Washington DC, and Brussels-based artists Katie Vickers and Albert Quesada. Jasmine has performed at Peridance Salvatore Capezio Theater in NYC, trained with LA Contemporary Dance Company and Sidra Bell Dance New York, and presented work at the Kentucky Center for the Arts. Snellen has a passion for design and digital media and works as Mutual Dance Theatre's Marketing Manager, as well. She also teaches for the organization and has created two works on the company since joining in 2019. She conceptualized, choreographed, and edited a five-part dance-for-camera entitled FFIFF (2020), which explores society's
rapidly shifting polarity, clashes of beliefs,
and the tethers of groupthink. In 2022, she created "Cingularity," a 20-minute work exploring the idea that "singularity" might be reached, when humans and technology eventually become one (the title is also a nod to the 90s cell phone network, Cingular).
COURTNEY ZIEGELMEYER
COMPANY MEMBER
Courtney Ziegelmeyer hails from Northern Kentucky and recently graduated from the University of Michigan. She received a Bachelor of Fine Arts in Dance from the School of Music, Theater, and Dance as well as a Bachelor of Science in Movement Science from the School of Kinesiology. She has studied and taught a wide variety of movement techniques, including ballet, Modern (Graham and Humphrey), jazz, contemporary, tap, and acrobatics: skills which she uses as a faculty member at Mutual Arts Center. As a performer, she has had the honor to dance in works such as Chair Pillow, Passacaglia and Fugue in C Minor, Studio A, Will You Die With Me?, and Cuca Deluxe by world-renowned choreographers Yvonne Rainer, Doris Humphrey, Jennifer Harge, and Carols Pons Guerra, as well as participate in diverse concerts and festivals, including Arts in Color, A World Beyond, and Oakland Dance Festival. As a choreographer, she has collaborated in many creative processes including collaborations with chamber musicians. She is eager to share her passion for movement and the musculoskeletal system through new opportunities and experiences. Ziegelmeyer is a second-year member of Mutual Dance Theatre's company.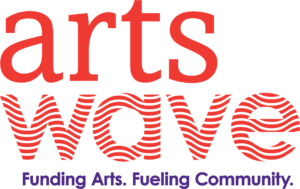 Our work is supported in part by: individual donors, big and small; the National Endowment for the Arts; The Louise Dieterle Nippert Musical Arts Fund of the Greenacres Foundation; the generosity of more than 40,000 contributors to the ArtsWave Community Campaign; the Louise Taft Semple Foundation; state tax dollars allocated by the Ohio Legislature to the Ohio Arts Council; and a donation from Karen Zaugg. To support Mutual Dance Theatre's important work that keeps the genre of Modern Dance in Cincinnati, please visit mutualdance.org/support.