MUTUAL DANCE THEATRE: "ROJO" AND "NIGHTCAP"
---
Purchase Tickets
FRI • DEC 2, '22 / SOLD OUT
SAT • DEC 3, '22 / SOLD OUT
7:30pm + free post-show Q&A
---
Mutual Arts Center HARTWELL
Studio Theater
8222 Monon Ave
Cincinnati, OH 45216
---
Purchase Tickets
---
Tickets: 513.621.ARTS (2787)
Content: 513.494.6526 or hello@mutualarts.org
AND, A WOMAN'S FINAL NIGHT
FIRST WEEKEND IS NOW SOLD OUT! EXTENDED RUN DATES ADDED ON DECEMBER 9 & 10.
Mutual Dance Theatre, Cincinnati's resident Modern Dance company, welcomes guest choreographers GABRIEL MARTINEZ RUBIO and GLENDA NIDAI DE ABREU FIGUEIREDO for the world premieres of "Rojo" and "Nightcap."
These original commissions are an important part of MDT's commitment to representation, anchored in 22-23 by a full season honoring Latine voices, stories, and cultures.
The event takes place in MDT's studio in Hartwell, where the Company has been premiering one-of-a-kind experimental dance theatre to tiny audiences in 360° formation.
ROJO BY JUAN GABRIEL MARTINEZ RUBIO
The former MamLuft&Co. Dance member Gabriel Martinez says "Rojo" (meaning, red) is "related to love, emotion, and passion; warm and contradictory; dramatic and powerful." Martinez has trained and performed in Mexico, Germany, North Carolina, Virginia, and of course, Ohio.
NIGHTCAP BY GLENDA NIDEAI DE ABREU FIGUEIREDO
"Nightcap" by Glenda Figueiredo brings audiences into the sitting room of a woman experiencing her final night, alone. Moments — both light and dark — come for their last drinks. The Brazilian choreographer is a former aerialist and dancer of the Ringling Bros. and Barnum & Bailey Circus.
PLEASE NOTE
This performance DOES NOT TAKE PLACE at the Aronoff Center. Mutual Dance Theatre: "Rojo" and "Nightcap" takes place at Mutual Arts Centers HARTWELL (I-75 exit 10), 8222 Monon Ave, Cincinnati, OH 45216. Please click here for more information about the venue.
Learn what it was like to dance in THE circus
Saturday, December 3, 2022 at 12pm
ALL ages and bodies are invited to join former Ringling Brothers and Barnum Bailey Circus aerialist and dancer, Glenda Figuieredo, choreographer of "Nightcap"! Pre-registration requested.
More information on Artist Workshops
Gabriel Martínez is a Mexican dancer and choreographer who has worked with distinguished international artists and performed with numerous companies, such as Ballet Teatro del Espacio, Ballet de la Ciudad de Mexico, Foco al Aire, and Teatro Inercia, among others. In 2007, he traveled to Berlin, Germany where he enriched studied with Renate Graziadei and Jeremy Nelson in Studio LaborGras and the RadialSystem, as well as other Berlin-based groups. In North Caroline, his former home, Gabriel was invited to choreograph and dance in Eno River Dances 2015 and has also danced with Anahata Dance and Alyssa Noble for Tobacco Road Dance Festival in 2016. Gabriel was a member of Mutual Dance Theatre/MamLuft&Co. Dance from 2017-2020.
Glenda Nidai De Abreu Figueiredo
Choreographer, "Nightcap"
From Rio de Janeiro, Brazil, Glenda Figuieredo's 20-year dance background spans countless performances in brilliant costumes throughout Brazil in Ballet, Jazz, Modern, traditional Brazilian dances, and Contemporary Dance. In the States, Glenda toured a dancer and an aerialist for Ringling Bros. and Barnum and Bailey Circus for 5 years and performed over 400 shows each of those years. Here in Cincinnati, Glenda has performed with and choreographed for Pones, Inc. and produced Performance and Time Arts series at the former Contemporary Dance Theater. This is Glenda's first commission from Mutual Dance Theatre.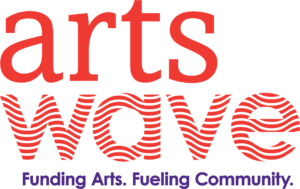 Our work is supported in part by: individual donors, big and small; the National Endowment for the Arts; The Louise Dieterle Nippert Musical Arts Fund of the Greenacres Foundation; the generosity of more than 40,000 contributors to the ArtsWave Community Campaign; the Louise Taft Semple Foundation; state tax dollars allocated by the Ohio Legislature to the Ohio Arts Council; and a donation from Karen Zaugg. To support Mutual Dance Theatre's important work that keeps the genre of Modern Dance in Cincinnati, please visit mutualdance.org/support.