Mutual Dance Theatre and the Jefferson James Contemporary Dance Theater Series present
Purchase Tickets
7:30pm + free post-show Q&A
7:30pm + free 7:00pm pre-show interview
---
Aronoff Center for the Arts
Jarson-Kaplan Theater
650 Walnut St
Cincinnati, OH 45202
---
STUDENT AND SENIOR TICKETS ALSO AVAILABLE AT THE BOX OFFICE AT 650 WALNUT ST.
Purchase Tickets
---
Tickets: 513.621.ARTS (2787)
Content: 513.494.6526 or hello@mutualarts.org
VIRTUOSIC AND ENTHRALLING:
AN AMERICAN CULTURAL TREASURE
Mutual Dance Theatre and the Jefferson James Contemporary Dance Theater Series present Ballet Hispánico from New York, NY, fresh out of their 50th anniversary tour!
Ballet Hispánico was founded by National Medal of Arts recipient Tina Ramirez in 1970, and today, has grown to be the largest Latinx cultural organization in the U.S. Ballet Hispánico has been named one of America's Cultural Treasures, celebrating and exploring Latinx culture through dance.
In this mixed repertory concert, the world-class ensemble of exquisite and virtuosic technique will perform the following works, taking audiences on a full range of theatricality, from the intense to the comedic: "Tiburones" by the internationally-sought-after Annabelle Lopez Ochoa, 18+1 by Gustavo Ramírez Sansano (formerly of Luna Negra), and Con Brazos Abiertos from Michelle Manzanales (who has choreographed for Paul Taylor Dance Company and Oregon Ballet Theatre).
TIBURONES by Annabelle Lopez Ochoa
In Tiburones, internationally sought-after choreographer Annabelle Lopez Ochoa addresses the discrimination and stereotypes placed upon Latinx culture and the power the media has in portraying these themes by diminishing the voices of Latinx artists. Ochoa will deconstruct gender roles and identity to revitalize an authentic perspective of Puerto Rican icons appropriated within the entertainment industry.
18+1 by Gustavo Ramírez Sansano
18+1 celebrates Gustavo's 19 years as a choreographer and the vulnerability, care, and hope that comes with each artistic endeavor. In a display of subtle humor and electric choreography, the movement merges with the playful rhythms found in Pérez Prado's mambo music. Sansano draws from his history and memory to take a joyous look at the past, present, and coming future. (Mutual Dance Theatre and the JJCDT fondly remembers presenting Luna Negra under Gustavo's directorship in 2012.)
CON BRAZOS ABIERTOS by Michelle Manzanales
Michelle Manzanales explores with humility, nostalgia and humor the iconic Mexican symbols that she was reluctant to embrace as a Mexican-American child growing up in Texas. Intertwining folkloric details with a distinctly contemporary voice in dance, set to music that ranges from Julio Iglesias to rock en Español, Con Brazos Abiertos is a fun and frank look at a life caught between two cultures.
MetLife Foundation is an Official Tour Sponsor of Ballet Hispánico. The 2022-2023 Ballet Hispánico National Tour is made possible by JP Morgan Chase, an Official Tour Sponsor.
Major support for Ballet Hispánico Community Arts Partnerships programming including CAP-on-tour is provided by the William Randolph Hearst Foundation. Funding for the Ballet Hispánico Community Arts Partnerships is provided by the RBC Foundation USA, and the Goldie Anna Charitable Trust.
Transformational funding for Ballet Hispánico is provided by MacKenzie Scott, the Ford Foundation America's Cultural Treasures program, and the Andrew W. Mellon Foundation. Major support is provided by the Howard Gilman Foundation, the Miranda Family Fund, the Scherman Foundation, the Fan Fox and Leslie R. Samuels Foundation, the Robert and Mercedes Eichholz Foundation, the Tatiana Piankova Foundation, the Prospect Hill Foundation, and the Harkness Foundation for Dance.
The presentation of Ballet Hispánico is supported in part by an award from the National Endowment for the Arts. 
Images below by Paula Lobo and Erin Baiano
Learn Latin social dances with the company members of Ballet Hispánico!
SATURDAY, OCTOBER 29, 2022 AT 12PM
NO EXPERIENCE required! Members of the community are invited to learn more about Latin cultures through social dances with Ballet Hispánico. Pre-registration is requested.
More information on Artist Workshops
Diálogos with Ballet Hispánico: The Impact of Immigrant Artists in Our Communities
SATURDAY, OCTOBER 29, 2022 AT 1:30PM-3:00PM
Join us for Ballet Hispánico's conversations on Dance, Race and Culture: The Impact of Immigrant Artists in Our Communities.
• Alfonso Cornejo Board President of the Hispanic Chamber Cincinnati USA
• Gabriel Martínez Artist & Dancer
• Lorane Rodriguez Community & Business Development Market Director, JPMorgan Chase
• Maria Seda-Reeder Director of Exhibitions and Artist Support Initiatives, Wave Pool
• Eduardo Vilaro Artistic Director & CEO, Ballet Hispánico
FREE! Registration requested, however.
Register for Diálogos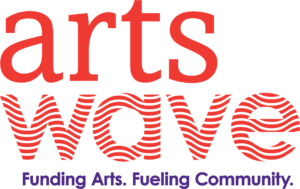 Our work is supported in part by: individual donors, big and small; the National Endowment for the Arts; The Louise Dieterle Nippert Musical Arts Fund of the Greenacres Foundation; the generosity of more than 40,000 contributors to the ArtsWave Community Campaign; the Louise Taft Semple Foundation; state tax dollars allocated by the Ohio Legislature to the Ohio Arts Council; and a donation from Karen Zaugg. To support Mutual Dance Theatre's important work that keeps the genre of Modern Dance in Cincinnati, please visit mutualdance.org/support.